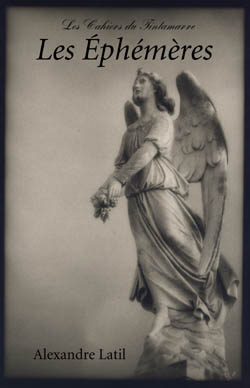 Les Éphémères, ISBN: 0-9723258-6-7, $13.50

To order this book, contact the bookstore of Centenary College:
by email at bookstor@centenary.edu
by telephone at (318) 869-5278,
by fax at(318) 869-5295
or buy this book at:

Les Éphémères
Alexandre Latil
text edited by Kelsey Bellamy
Alexandre Latil, the leper-poet of Creole Louisiana, composed his ephemeral prayers in a hut on the edge of the Bayou Saint-Jean. As his illness took over his body, the young man sought refuge in poetical lyricism. Blind, always confined to bed, his hands and his feet eaten away bit by bit, Latil offered up his sublime songs on the altar of his own personal hell and spent his whole life trying to perfect them. Sometimes, it is true, Latil's stanzas sound forced. But when he sings his sufferings, his best verses compete with the most beautiful French romantic creations. If France is blessed by the poet Alfred Musset, Louisisana can boast of Alexandre Latil whose Éphémères sometimes rival Musset's Nuits.