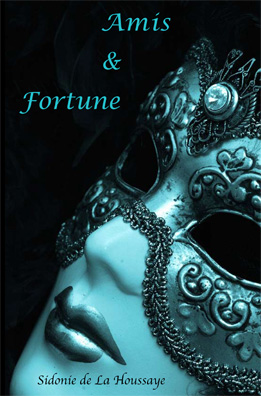 Amis et Fortune. Sidonie de La Houssaye.
ISBN: 978-09820558-0-9. $17.98
To purchase this book, please visit:

Schools, universities, and retailers wishing to acquire this title should contact us directly by email.

Amis et Fortune. Sidonie de La Houssaye.
The action of this allegorical novel is set in the sleepy village of Saint-H (almost certainly Franklin, LA) just after the end of the Civil War. De La Houssaye portrays a ruined Creole family who is preparing for the visit of a mysterious cousin who had long ago lost contact with her Louisiana family. When Blanche returns to her birthplace, fantastically wealthy and stunningly beautiful, the entire town would be thrown into confusion, especially the young men of the Van Austin family, who would all line up to throw themselves into the arms of their princesse charmante. But Blanche, who had suffered because of her beauty and her millions back in Australia, had returned to Louisiana with a disguise worthy of Marivaux; she switches places with her uninviting governess and lets the entire family think she is simply a servant. In this comical allegorical tale, Blanche Van Austin creates her own heroic destiny as she overturns the traditional roles played by nineteenth-century women and men, who she rescues repeatedly and who faint away into the arms of this Louisiana superwoman. In fact, de La Houssaye concocts a comical parody of the romances of the period in which women eternally depend upon men for their validation. This highly entertaining novel, filled with all the mystery and color of a Mardi Gras bal masqué will be crowned a chef d'œuvre of Louisiana literature!